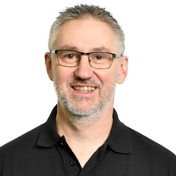 About me
Hi I'm Derek, I am licensed by the DVSA to give driving instruction.
I have always had a close connection with East Lothian as my dad's business was based here for more than 30 years and employed over 100 locals. Fast forward a couple of decades and I have now settled here in Prestonpans with my wife and 2 dogs (Tia & Suli). I am from Edinburgh originally and I've always had a passion for cars, especially classics and have spent most of my working life restoring and re-commissioning them. Driving has always been my number one passion - especially racing. I've worked at both Knockhill and Ingliston race tracks and taken additional driver training at Silverstone race track. I am a member of the IAM (Institute of Advanced Motorists).
I helped my friends learn to drive back in the 80's and now their children too in my career as a driving instructor. I also love to travel and explore, whether it's a day trip to Dunbar for an ice cream, a weekend away to Whitby or some sunnier destination abroad, the travel bug is hard to get rid off. If you see us out and about with the dogs, please do say hi.
I chose to work with LDC because everybody is different and the LD System allows for flexibility in lessons so that you learn to drive safely at a rate that suits you. I aim to make every lesson enjoyable and as productive as possible. The LD System just helps me to do this more effectively. Lessons are always conducted in a calm, friendly and relaxed manner as I firmly believe in making pupils feel at ease during lessons.
Well I hope this gives you a brief idea about me so please feel free to click here to "Contact me"